Here are some recent cute (yes, I'm biased) pics of my kids.
Miriam sleeping...this is her typical pose--Butt in the air, eyes 1/2 open (kinda creepy, honestly).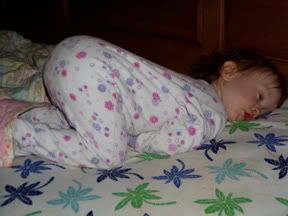 Noah sleeping on the back porch. This was one of our lovely sunny days that seem so distant already.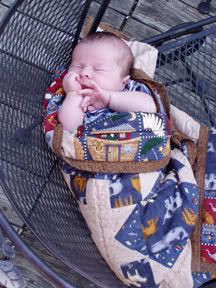 Noah's first bath. He didn't really like the water, but washing his hair went just fine. He's opposite of his sister, all right.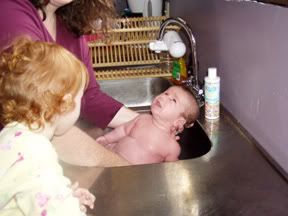 Miriam's crazy after-bath hair: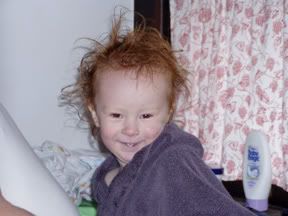 We went out for Dairy Queen last week. Miriam loved Mama's Moolatte, as evidenced in the photo below: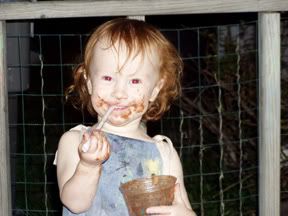 We had some wonderful people over after church last night and got this priceless pic of all the baby boys together. From left to right: Benjamin (Benny Goodboy), Noah, and Kairos--BFF (lol).