I suck at updating this blog. I hope to be a bit more regular about it, but I've said that before, so we shall see.
To catch up:
Miriam turned 3 the end of July, so I have 2 3 year olds now. Noah is 16 months and his lovely curly hair is getting long enough that people ask me if "that little girl" is mine.
Does he look like a girl to you?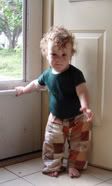 At the beginning of the month we went on a week long visit to the New Meadow Run community, one of the many Bruderhof communities world-wide. The daily life there was very, very different than what any of us are accustomed to. Either Chris or I dropped the kids off at the "babyhouse" at 7:30 each day; then we went about the work we had set out for us. The kids ate lunch AND dinner with their age groups and were picked up at 5. We then had family time and put the kids to bed so that we could attend the evening meal (grade 5 and up) at 7. I thought the kids would HATE this (I wasn't so sure I'd like it--I really enjoy staying home with the kids and I've chosen to do that very thing). However, the kids loved it. Noah and Alex were especially glad to see us each evening, but all three kids simply loved being in their groups. Noah even started going on the potty, like all his little classmates. Miriam would have been fine to spend even more time with her group, but she always ran to us and hugged us, too.
I'd love to process some of our expereiences some more, but I hope to write more about them, too:
Here are some pics from that trip.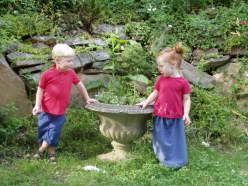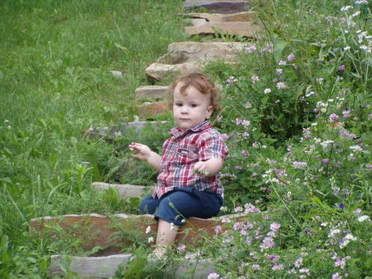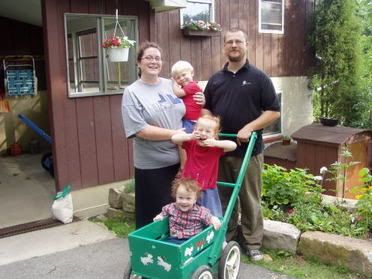 (forgive the awful pic of me--I blame it all on the fibroids and hernia!)